Well, I don't know about you but I feel so blessed to usher in a new year as well as to toast to this past decade and put it in its place in the books.  Welcome 2020!
Welcome decade of the millennial 20's!
I'm amazed because I remember being a little girl thinking about the future– the years 2000, 2020, and beyond.  I remember trying to imagine what the world would look like; what my life would be like.  I remember just how much of a stretch it was to visualize the future.
I remember thinking that I'm going to be in my 50's and how I thought that I was going to be so old!  Now, I believe that I'm not old at all.  In fact, the fifties are the new thirties, right?!  LoL   All right, listen, back then my concept of the future was based on the television cartoon, "The Jetsons" and a few of the other sci-fi television programs that we'd watch as children.  I thought that by 2020 some humans would actually be living in space–riding in those "Jetson" styled cars; talking to friends and family on those TV-like phones; and using robots to do the housework!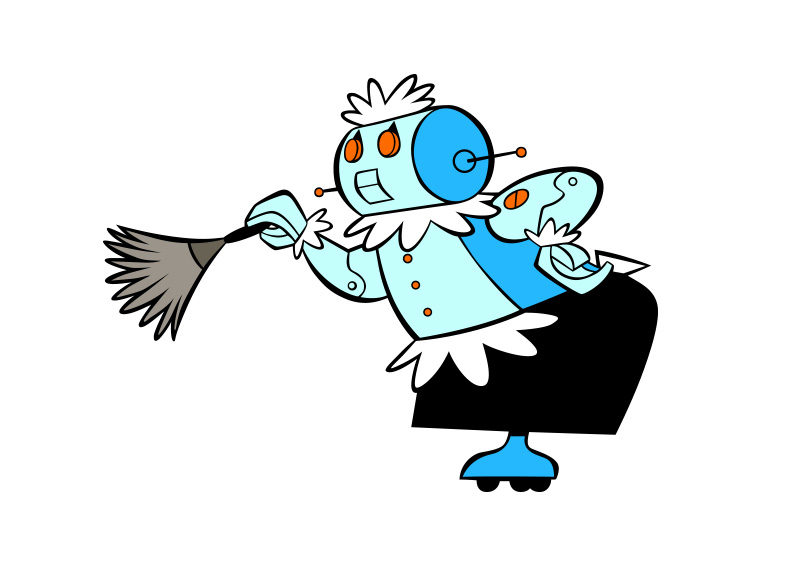 Oh!  Wait!  We are!  The future has arrived!  The future is Now you all!!
Ok, maybe not completely "Jetson" style but self-driving cars are being tested and likely to hit the general mass market in the next couple of years; and I recently read that flying cars are now only decades away from reality.  As for cars that fold up to the size of a brief case?  Well, that is a different story.  However, video phones are common place now.  Almost everyone on the planet has the capability to videochat!  Vacuums and mops like Roomba, iRobot, and other robotic cleaning gadgets have certainly been available for a while now.  Hey, thanks to the development of Artificial Intelligence, even Alexa, Siri, and Google Assistant have made life a little easier.
As for humans living in space (beyond the outer realm of the Earth's atmosphere), we have a ways to go.  However, from what I understand, since the 2000s humans (astronauts) have temporarily lived in space on the International Space Station (ISS).  Of course along with NASA, the Richard Bransons, Elon Musks, and Jeff Bezos of the world would like to make living in space or even on the Planet Mars a more permanent reality for humans.  And, even though no man has walked up there since 1972, others in the space arena believe shooting for life on the Moon would be more achievable.
In the meantime, there are a few humans who can afford the rare "space tours" that are now being offered.  In fact, Richard Branson's Virgin Galactic has already gotten several celebrities signed up for his upcoming "space tour" for a meager $250,000 deposit.  What year will it happen?  I'm guessing maybe sometime in this new decade.  And, Space X and Amazon's Blue Origin have now developed vacation or holiday getaway trips to space.  Remember?  I talked about this on my radio show several years ago!
Wow!  Just think you all.  Next time you say to someone "To the Moon with you" OR "Get lost in space"; they now may actually have the option to do just that!  LoL!  OR Rather than telling someone to go to the other "place", you could switch it up and tell them to "Go to Heaven"!  LoL!  And, they could, in this decade, physically go to heaven/space!!!  LOL!!!  Okay.  That's it everyone.  Again, Happy New Year.  Part two next week.
Check out the next show this Saturday, January 11th, 2020  on https://www.youtube.com/MarilynsCafeSociety.  Be sure to "like", subscribe, share, and/or follow my social media platforms at marilynscafesoc on Twitter; Marilyn's Café Society on Facebook, YouTube; and marilynscafesociety.com.  Peace.
Live. Laugh. Love.
Marilyn